Housed in a 100-year-old historical building in downtown Nelson, Ellison's Market is a quirky and quaint health food and grocery store dedicated to organic and natural products, hard-to-find grocery items, premium pet food and garden seeds and supplies.
They also have a great selection of bulk products-everything from grain, flour, teas and seeds to pet and garden items.
Our popular little café is a perfect space to meet up with friends for a fresh cup of coffee or tea, homemade sandwiches or snacks.
Maintaining a healthy body requires proper vitamins and minerals. Ellison's Market stocks a wide range of natural health food products and superfoods to help you live your healthiest life. Come down and talk to our staff—523 Front Street—or give us a call at 250-352-3181.
Discover five-star reviews from Ellison's Market customers
"A gem of a store. Great selection of groceries, everything for the garden, and their cafe has excellent food, sometimes live music. Friendly staff, decent parking and surprisingly good filter coffee round out the experience. Love this place." ~ Chris
"Quaint little market with a good range of produce, much of it organic." ~ Rob
"Community supportive, great deals on amazing organic and health products and knowledgeable staff for a first time organic farmer." ~ Chandler
"A Nelson favorite. I've been going to Ellisons for almost 20 years and it has only gotten better. They probably have the best produce in Nelson!" ~ Davis
For more five-star reviews about Ellison's Market, click here.
Want to live a healthier lifestyle with organic food, produce and products? Here are 5 reasons to make the switch:

Living an organic lifestyle means enjoying and embracing nature, getting regular exercise and making conscious decisions that take into account what's best for our bodies and our planet. At Ellison's Market, they stock a wide range of organic locally grown produce, hard-to-find health food products and organic groceries.
Here are five reasons why organic is better for you, your family, your pets, your community and your planet:
1. Better taste and more nutrients: Organically grown food is certified pesticide- and chemical-free, unlike commercially grown produce. Because the food is grown in soil that is nourished by sustainable practices, it is packed with more vitamins, minerals, enzymes and micronutrients compared to produce found in conventional grocery stores.
2. Preserves sensitive ecosystems: Instead of vast tracts of land being razed for intensive farming, organic farming is done on a much smaller scale and embraces the existing ecosystems.
3. Preserves agricultural diversity: Large-scale commercial farming depends on growing crops quickly and relies heavily on using one or two cash crop varieties to maximize profit. Organic farmers value diversity in our food supply.
4. Organic farming supports pollinators: Herbicides and pesticides used in commercial farming do not differentiate between good and bad bugs—it simply kills them all. Organic farming practices healthy growing techniques that aim to maintain a necessary level of biodiversity that is crucial to life on our planet. Available to order live lady bugs, nematoads and more.
5. Supports our local organic farmers: Supporting our local food growers means money stays in our local communities—a benefit to everyone.
Teach kids about organic gardening with seeds and supplies

Our children will one day be the environmental stewards of our planet. What better way to teach them healthy habits that will last a lifetime than starting in the home garden? Plus, kids loving digging in the dirt!
Ellison's Market in Nelson specializes in organic gardening. Find everything you need to start your own garden, from heirloom and non-GMO seeds and bulbs to natural fertilizers, compost and potting soil. The staff at Ellison's Market always welcome questions and can recommend the perfect natural and organic products and supplies to get you started.
Here's some tips to keep in mind when gardening with kids:
Let kids choose what to grow: A child is more likely to enjoy gardening when they're a part of the process. Help them choose a few easy-to-grow fruits and vegetables to plant in a small plot of land or containers. Good choices include lettuce, peas, carrots, tomatoes and strawberries.
Give kids tools of their own: The right tool makes gardening easier, so invest in pint-sized garden tools for your children. And gardening is more fun when you've got your own special garden implements!
Decorate your garden: Adding a little magic to a garden makes it even more special. Exercise your children's imagination by letting them decorate their own unique garden space. Seed markers, banners, garden statues and other crafts are all great ideas.
Keep your pets healthy with premium-quality food

Our pets are like family. Ellison's Market offers a range of products for your pet's optimal quality of living, including allergy-specific formulas, frozen or dehydrated raw diets, and natural treats—all made with wholesome, human-grade ingredients.
Play is important to a well-adjusted, active and happy pet. Find a selection of pet toys, accessories, health products and supplies at Ellison's Market.
Services and products offered:
Organic produce
Groceries—extensive variety of gluten-free foods
Bulk foods
Loose leaf teas
Organic and non GMO chicken feed and supplies
Plus other farm animal feed
Garden supplies—West Coast, Pacific Northwest, High Mowing seeds and more.
Organic fertilizer and specialty items
Small appliances
Pet food and supplies
Natural personal care products—featuring locally made items
Natural foods café
When is Ellison's Market open?
*Regular Hours
Monday to Saturday: 9 a.m. to 5:30 p.m.*
Closed Sundays
*COVID Hours
Monday to Saturday: 10 a.m. to 5 p.m.
Closed Sundays
When was Ellison's Market started?
The business was originally started in 1898.
What payment options does Ellison's Market accept?
Interac, Visa, Mastercard, American Express, Cash
Contact information
Address: 523 Front Street, Nelson, B.C., V1L 4B4
Phone: 250-352-3181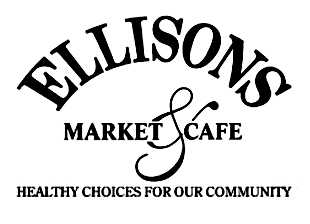 523 Front St Nelson V1L4B4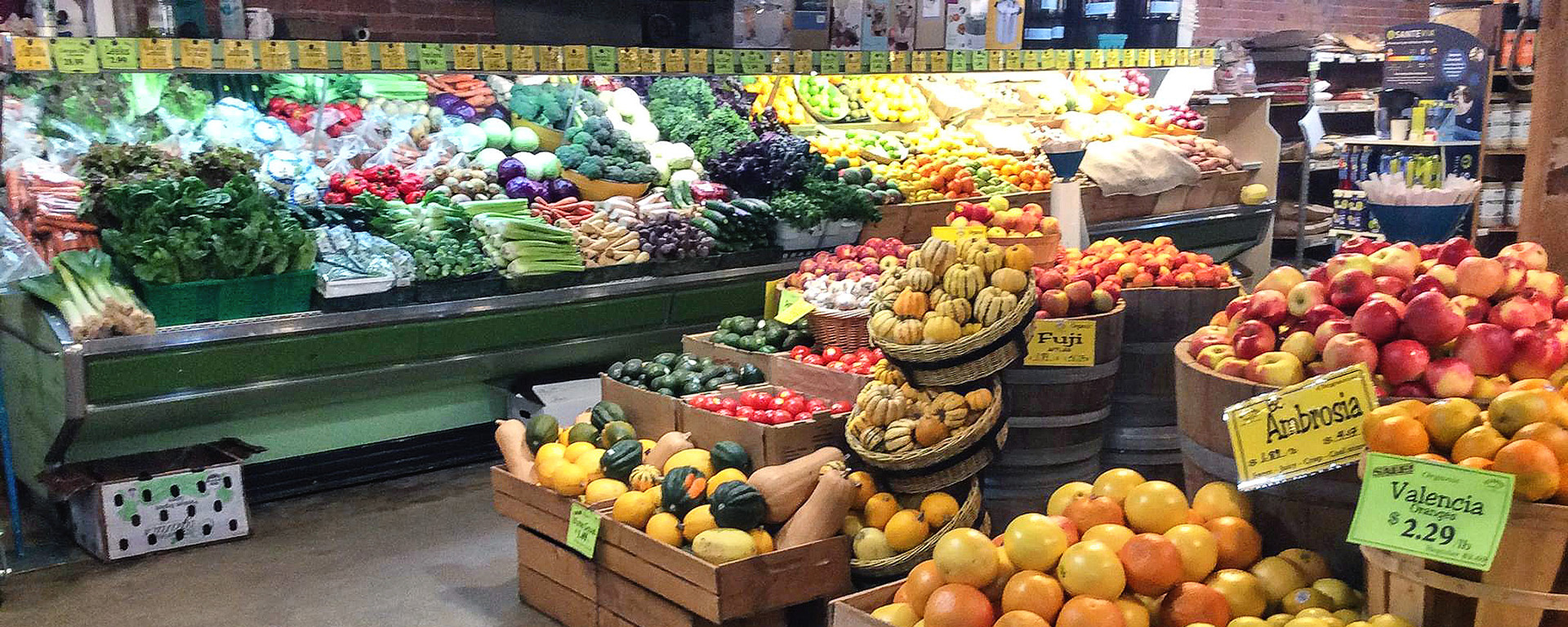 Ellison's Market stocks a wide range of organic locally grown produce and hard-to-find health food